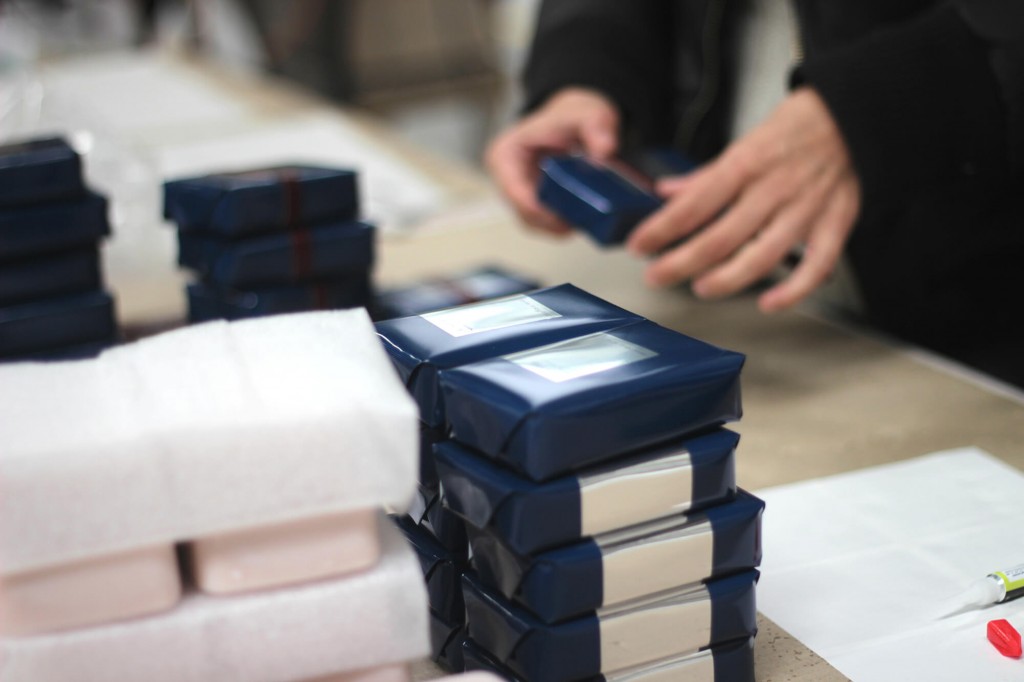 Luxury product logistics
For many years, thanks to our secure warehouses and the quality of the solutions tailored for the luxury goods markets, we take over the logistics of your distribution channel.
Duhamel Logistique has a website specifically dedicated to the logistics of luxury products which currently manages the operations of niche perfumers, and leading brand names in candles and cosmetics.
We can apply our experience in these respects to all your logistics operations including: goods receipting, storage, order preparation per unit, per package, per palette, inventory management, and shipping. We can also take care of transportation. We ship the products to our customers both in France and abroad by road, sea and air.
Duhamel Logistique has a security advisor who ensures proper compliance with the regulations applicable to the hazardous materials entrusted to us.
E-commerce
We develop and adapt logistics constraints to the needs of our e-commerce customers in order to be continually faster and more efficient. These concepts apply to hybrid BtoB and BtoC customers.
We offer customized e-commerce logistics services tailored to the specific needs of our customers. Our WMS lets you track your order at every stage of processing, from sending the order to end-customers to the management of your returns if required.
Duhamel Logistique provides complete logistics management from goods receipting to tracking the package to the end-customer. We ship your orders with continuous monitoring via our transportation partners in France and abroad. Goods receipts are detailed each day, your storage is optimized and we guarantee careful packaging tailored for the products prepared.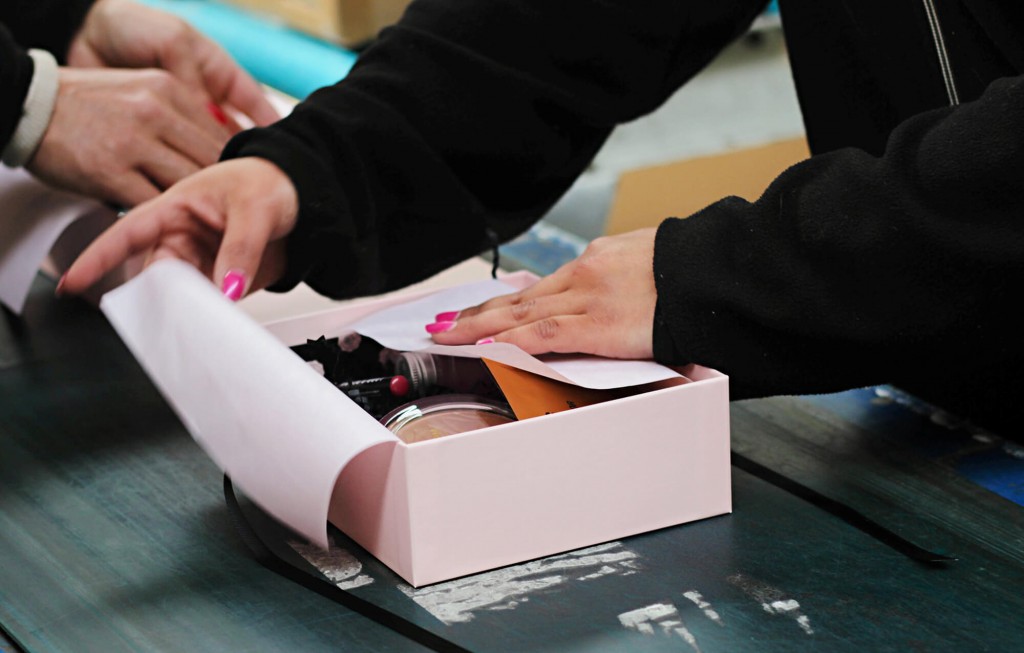 Copacking
We assist and advise our customers from the implementation and assembly of packaging to delivery to the end-customer.
Co-packing refers to the consolidation of different products in the same package. At Duhamel Logistique, this involves three main processes in particular:
The assembly and filling of the various displays for cosmetics and publishing products;
The boxing of perfumes and cosmetics;
The consolidation of monthly boxes for wine enthusiasts, cosmetics, as well as for children.
Co-packing often involves a promotional offer or an unusual business model.
Our added value lies in the support we provide for our customers in the implementation and monitoring of their operations. Over and above the correct performance of co-packing tasks, we adapt our production lead-time with a high level of flexibility to meet our customers' needs while providing constant communication on the status of production.
As a result, each of our partners works safely and securely, which is the key to success in this business.
Industrial logistics
As a genuinely local partner, we are an efficient and effective relay for providing quality, customized logistical services that meet the delivery constraints of our business partners.
Duhamel Logistique handles the warehousing of your goods, from order preparation per parcel or per pallet to delivery to your end-customers. Our teams take care of the daily replenishment of your plant with our own fleet of trucks or those of our transport partners. We undertake to respect customers' requests and demands in terms of delivery lead-times and drafting specifications.